Hear From Our Past Clients
When it comes to residential roofing repair or replacement, Paez Roofing & Remodeling is the company to turn to. At Paez Roofing & Remodeling, our main priority is building customer loyalty. We provide outstanding service and go above and beyond to ensure that all of our customers are 100% satisfied. Our team values detail orientation and attention to every project, large or small. We're known for our workmanship and personal service. Don't just take our word for it—see what our customers have to say about us!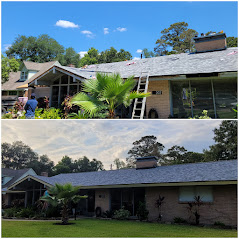 Average Review Rating
Average Rating: 5
Total Reviews: 1
List Of Reviews
By:
Jerry V
on
Paez Roofing & Remodeling
Paez construction and remodeling took care of my roof during a very difficult time. He handled everything from start to finish including the very challenging insurance company. I will not need another roof, but if I did, I am going straight to him. Honest and local.