Full-Service Roofing & Remodeling Contractor Serving Houston, Galveston, & Friendswood, TX
If you are looking for a local Texas contractor, Paez Roofing & Remodeling is your solution. We offer a variety of services to help you with your home improvement needs. Give us a call today to find out more about our company and the services we provide!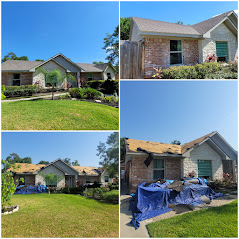 Paez Roofing & Remodeling is a full-service roofing and remodeling contractor serving Houston, Galveston, and Friendswood, Texas. Our years of experience in the industry allow us to show you some of the best services you can expect from a quality contractor.
At Paez Roofing & Remodeling, you will get a high-quality service at the right price. We offer competitive rates and excellent customer service. Our crews are experienced and trained to ensure the job is done right.
As a local Texas business, Paez Roofing & Remodeling provides exceptional craftsmanship and service in a wide array of cities. From new windows to exterior siding, deck builds and more, you can count on our contractors for high-quality work.
Areas We Serve
When you hire a contractor to work on your house, it is essential that your needs are met. This is a good way to get the work done that you want without too much stress. Here are some of the areas that we serve:
Houston, TX
Galveston, TX
Friendswood, TX
League City, TX
Pearland, TX
Dickinson, TX
Bellaire, TX
Meyerland, TX
Pasadena, TX
Brazoria County, TX
Baytown, TX
Texas City, TX
Clear Lake, TX
La Porte, TX
Seabrook, TX
Contact Us
Whatever you need to complete your home improvement project, we can do it for you quickly and efficiently. Reach out to us today!