Remodeling as Easy as 1, 2, 3!
If you're ready to turn a house into a home, it's time to contact the experts at Paez Roofing & Remodeling.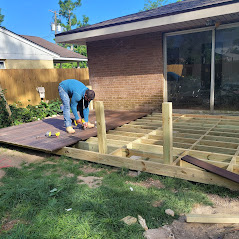 Our family owned business has been serving Houston and surrounding areas since 2005. We're proud of our reputation for high-quality workmanship and attention to detail, and we will execute your project to the highest standards.
Your #1 Remodeling Partner in Houston
From kitchens and bathrooms to living rooms, bedrooms, and more—we'll work with you to make sure every room in your house is exactly how you want it.
We're family-owned and have been in business since 2005, and we know how important it is for our customers to feel that they can trust us with their homes. That's why we've been building up our reputation in Houston for almost two decades: by providing exceptional service with every project we take on, no matter how big or small.
Realizing Dreams One Remodel at a Time
Whether you're looking to remodel a single room or an entire floor of your house, our family owned business can help you get there. We'll turn your home into your dream home, no matter what room you need to renovate or upgrade—from adding a garage, to replacing the kitchen, to building an addition to your house, we've got you covered.
We know how to ensure that every detail of your remodeling project is done right and on time!
Get a Free Estimate
From roofing to siding to interior design and more, we'll make sure that every inch of your new space is exactly what you want it to be. Call us today for a free estimate!