Expert Commercial and Residential Roofing in Houston
Paez Roofing & Remodeling has been serving the Houston area since 2005, and we can help you with all of your commercial or residential roofing needs. We are a family owned business that has been bonded and insured since day one, so you'll never have to worry about our safety standards or our integrity as a company. We believe that every homeowner should be able to enjoy the peace of mind that comes from knowing their family's safety is being taken care of by experienced professionals—and we're here for you!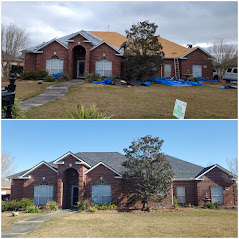 The Importance of Quality Commercial and Residential Roofing
A roof is one of the most important parts of your home. It's what protects you, your family, and your belongings from the elements. A good roof keeps out rain, snow, and ice so that you don't have to worry about water damage or premature wear and tear on your home.
The right roof is meant to be there for as long as possible, so it's important to find a quality contractor who can install one that will last for many years to come.
The Paez Difference
We at Paez Roofing & Remodeling take pride in our workmanship and customer service.
We offer a wide range of residential roofing services to ensure that your home stays in top shape, from installation to maintenance and repair. Our team of experienced professionals will inspect your roof, conduct a thorough inspection, and determine whether it needs repairs or is in need of replacement.
Get a Free Estimate
Whether you're looking for an affordable solution to fix small problems with your current roof or are interested in improving the look of your property with new additions like skylights or gutters, give us a call today for a free estimate: (832) 576-7272.