The Contractor You Need in Houston
Paez Roofing & Remodeling is a family owned business that has been serving the community since 2005. We are a bonded and insured contractor, and we're ready to take on any job you have, whether it's a residential or commercial project.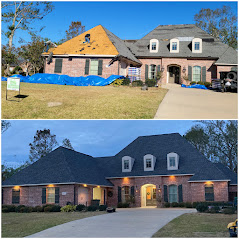 Safety is our number one priority at Paez Roofing & Remodeling. Our employees are constantly trained in the latest safety protocols, so you can rest easy knowing that your home or business is in good hands.
We prioritize customer satisfaction above all else—we want our clients to be happy with their experience with us, as well as with the results of their project.
Our Services
Paez Roofing & Remodeling is here to help you with all your residential, commercial, and industrial roofing needs. We're committed to providing our customers with the highest quality roofing products and services in the industry.
We can also do remodeling, painting, siding, radiant barriers, carpentry, gutters, skylight installation, interior sheetrock repair, and wall and ceiling texturing. Whatever your project is, we have the skills and expertise to get it done right.
The Paez Difference
Our company was founded on the principle of providing our clients with top-notch service without compromising safety or affordability. We believe that building a strong foundation of trust with each customer is critical to our success, so we always strive to communicate openly and honestly about what you can expect from us throughout the entire project.
Call Us Today
Our goal is to help you get the most out of your investment by offering superior craftsmanship at a reasonable price. We want you to be confident in the work we do for you—which is why we offer free estimates. Give us a call today at (832) 576-7272 to get started.